Luma Hardwoods is a curator and retailer of sensibly sourced European hardwoods. With expert attention to detail and a client-centered approach, we provide clients with custom and unique engineered flooring that elevates homes and design projects.
A simplified approach to custom flooring.
Founder Guillermo Figari got his start as a broker in the timber business, trading exotic hardwoods at a small firm in Miami. After a few years, he found that there were unnecessary layers between the manufacturer and consumer–limiting personalization and raising costs. In 2008, Guillermo moved to Austin, Texas, and began working directly with custom home builders, designers, and architects. Inspired by his background, he set out to create a different kind of hardwood importing company that could be a resource to both design professionals, builders/developers and specialized retailers. In the time since, he's cultivated a process and product line that is characterized by quality, customization, and transparent pricing.
SHOP SAMPLES
Our Values
We stand by our product. Our sensibly-sourced European hardwood flooring is CE, PEFC, FSC certified and manufactured by hand picked suppliers throughout Europe. We strive to deliver beautiful, durable and unique hardwood floors that will endure time and trends.
Our process is client-centered. All orders are placed through a one-on-one consultation to ensure that your selected flooring is the perfect fit for your home project. In addition to our robust customization capabilities, we also offer private labels via The Hardwood Agency and resources like color matching via our atelier line.
Our flooring is tailormade for each individual project. We offer three basic grades and fully customizable platforms for thickness, width, and finishes. Our hardwood flooring experts work closely with clients to determine which options and customizations best fit their unique needs.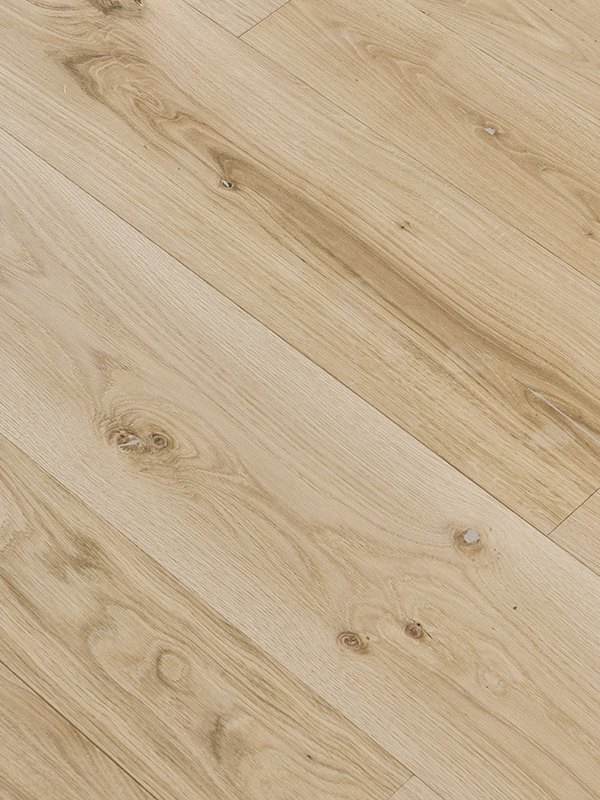 CHARACTER
Rustic & Interesting
This grade of flooring features marked color tone differences and the presence of suitably filled knots or sets of knots greater than 40 mm. Cracks, chipping, and marks of sound sapwood or heartwood are possible. Biological alteration is not admitted except for black holes of wood boring insects.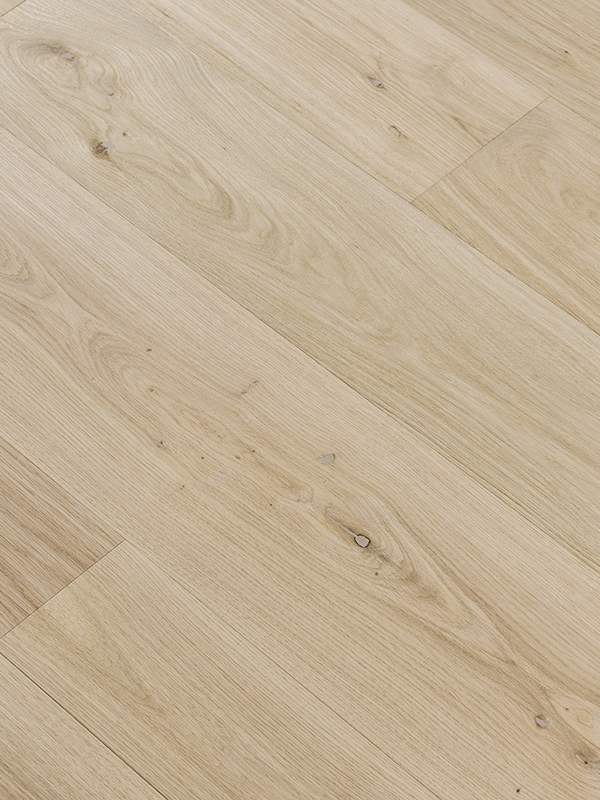 LIGHT CHARACTER
A Natural Look
This grade features straight, deviated, and wavy flame graining patterns. Sound knots, sets of knots, or suitably filled knots with diameters up to a maximum of 40 mm may be present. Color tone variations and small cracks are possible.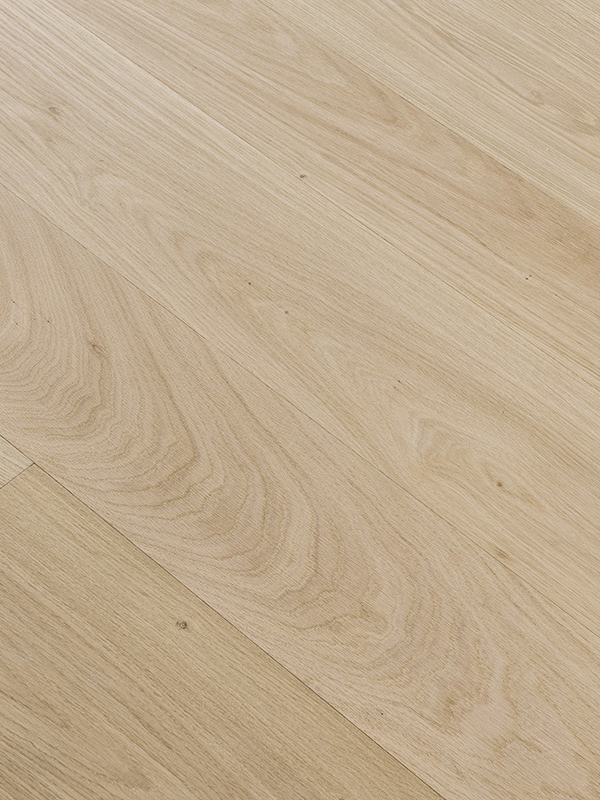 PRIME
Our Select Hardwoods
Our highest quality offering, this grade features straight, deviated, or wavy flame graining and the least amount of tone variance. Small knots or sets of knots with diameters of up to 10 mm may still be present.